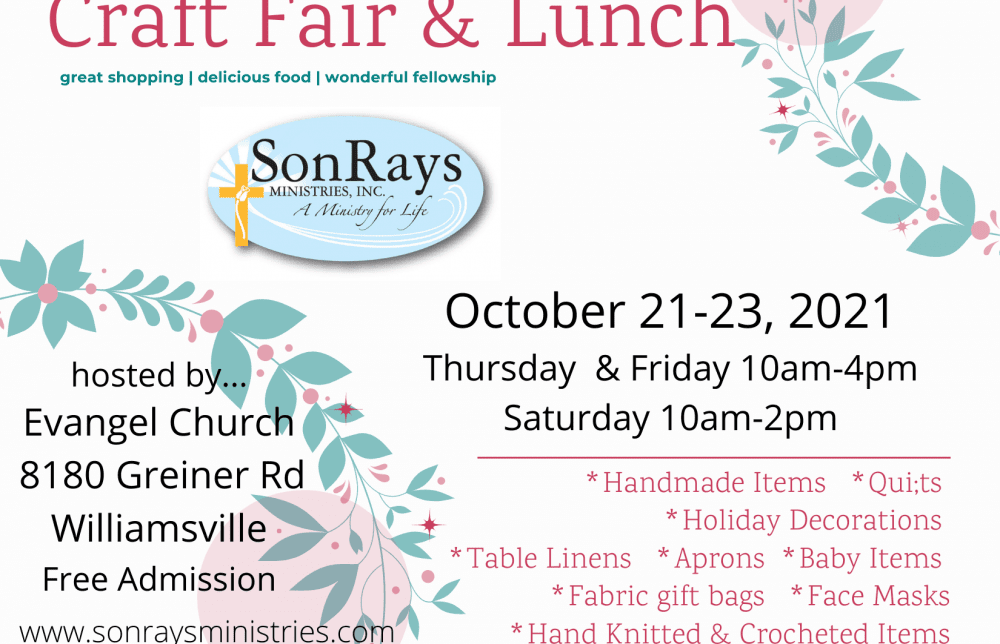 Join us for this year's Annual Craft Sale & Lunch
It's time for fun, food and friends–all benefiting SonRays Ministries.
There's time to plan a lunch out with grandchildren or friends.
Masks optional. We will have plenty of safely distanced tables to sit and reconnect with friends.
There's time to volunteer.
Hundreds of Handmade items: Holiday decorations * Knitted and Crocheted items * Quilts of all sizes * Many Baby items * Fabric Gift Bags  * Aprons * Jewelry * Table Linens * Masks * Craft kits and more!